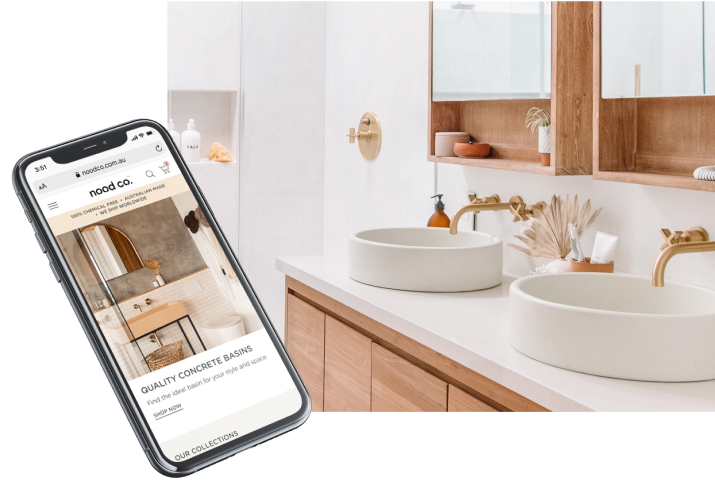 Who we are
We have combined decades of experience in eCommerce, digital marketing and web development, with particular expertise in growing Shopify and Shopify Plus stores.
Previously, we've worked with a range of fashion, beauty and lifestyle clients, but we love getting to know new brands and industries, too. In short: if you've got an online store—or want to get one started—then we can help.
Ready to build?Get in touch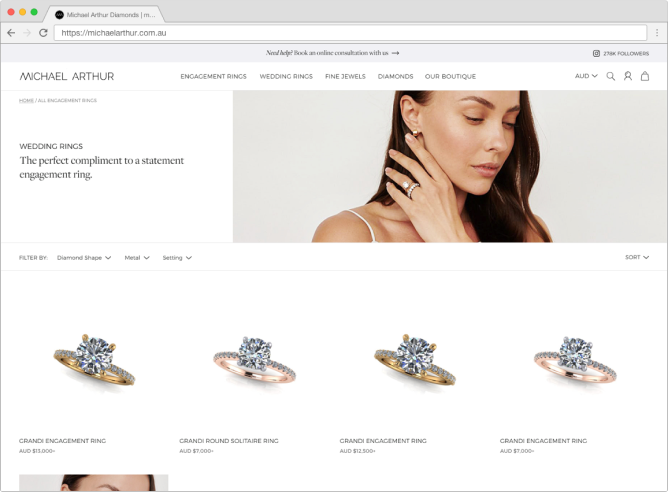 What we do (and do well)
We deliver visually stunning, easy-to-navigate websites that increase customer confidence—and conversion. Whether you're after an entirely new build, site migration, or improvements to an existing Shopify site, we can help.
We like a challenge, and thinking outside the box comes naturally to us, which means we're adept at creating customised solutions or tweaking platforms to ensure they work best for you and your business.
We've prepared a four-step approach to help you get started, taking the tension headache out of your new online store.
Step 1: Plan
Our dedicated team works with you from the jump. After establishing a thorough understanding of your requirements, we create solutions that keep the end customers front of mind. We uphold a growth mindset, and believe nothing is impossible.
Step 2: Design
Good design should reinforce brand credibility, create a trustworthy shopping environment, and persuade customers to return. Ticking all three boxes calls for a collaborative approach to realise your vision. This is an integral part of the process and sets a solid foundation for the next steps.
Step 3: Build
Our eCommerce website development service is about putting well-laid plans into action and achieving excellent results in the process. Thanks to our highly experienced project managers and diverse platform expertise, we build websites—and we build them very well.
Step 4: Launch
All our websites go through a rigorous cross-device and platform testing process prior to go-live date. We combine internal testing with user acceptance testing, so you can rest assured your online store will be ready for whatever the world wide web can throw at it. Each project has a 30-day warranty post-launch.